EEA Residence Card
5 year Residence Permit for family members of EEA nationals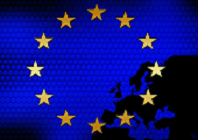 If you are the non-European family member of an EEA or Swiss national, and you have come to the United Kingdom with your EEA family member, you can apply for an EEA Residence Card. This is a document which confirms your right of residence under European law. Your Residence Card may take the form of an endorsement in your passport or it may be a separate document called an immigration status document. A residence card is normally valid for 5 years from the date when it is issued. It is important to understand that an EEA Family Permit and a residence card are not strictly required by EU law, but it is advised you obtain this documents for transparency and ease of applications. For instance, if your residence card expires in 1 week this doesn't mean you have to submit your next application within a week. There will not be ramifications for applying after the expiry date such as with normal UK visas.
Providing the correct documents for an EEA Residence Card application can be confusing if you don't understand the rules. This is because the document list depends on the way the EEA national exercised their treaty rights over the past 5 years. If you are unsure what you need to apply for your Residence Card contact our office and we will be able to offer professional immigration assistance.
EEA Residence Card – What Next?
When you have lived here for a continuous period of 5 years with the EEA or Swiss national (who must have been in employment, self-employment, studying or self-sufficient in the UK throughout the 5 years), you can apply for confirmation of your right to permanent residence in the UK. A Permanent Residence application can take 6 months to process so it is advised you apply as soon as possible to avoid disruptions to any travel plans.
Find out if you qualify for an EEA Residence card – Contact WM Immigration today for a free assessment.
Free Eligibility Assessment
We strongly encourage you to seek Immigration advice before submitting your application. Find out how we can help – Response within 24 hrs
Immigration Advice You Can Trust

You may also be interested in:
How We Can Help?
Here at WM Immigration we have experience in dealing with many different Immigration applications. Our expertise and professionalism will ensure you are given the correct immigration advice. We understand the stress of making your visa application and will endeavour to give you the best chance possible of success. Our company has an established reputation and will provide advice regarding of your location. 
Services We Offer
Eligibility Check

Tailored guidance on how to meet specific requirements

Document check

Review of Application Forms

Assistance with booking appointments

Same Day Visa Representation
Visa and ILR Application Premium Service
If you don't want to wait months for your immigration application to be processed in the UK, we can assist you in getting it processed at the Home Office Premium Service Centre. We can have you booked in for an appointment in a matter of weeks and you will get your visa approved same day. No more stressful waiting! Our experienced representatives will attend with you to ensure a smooth application.