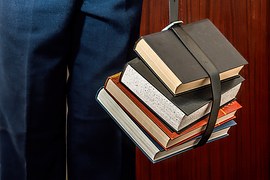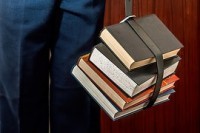 International students and post-study options
It's always a tough decision when choosing your future school or university abroad. Not only must there be a connect between your hopes and the reality, a hard look must be given to the situation after finishing the proposed course of study. After investing considerable time, money and other resources, should students expect more?
If you are an international student in the UK, or considering school in the UK, read on.
New Graduate route
Incoming international students can now work in the UK for two years after their course of study. Under the Graduate route, the post-study work visa gives talented students a chance to acquire valuable work experience. This is cheering news for overseas students (2020-21 cohort) who attend UK educational institutions. A nod to the 11% increase in international student numbers was marked in 2019.
If you're recently in the UK on a student visa, and wondering if this applies to you, here is what to look for:
You have a valid student visa
You have successfully finished your course of study (graduate/undergraduate, in any field)
Your institution is government-approved
Eligible students can work for two years in any field after they finish their studies. The idea is to recruit and retain global talent. Though this is true of all fields, students in the STEM sector are particularly targeted in this scheme. Science, technology, engineering and math students stand a higher chance as the UK looks to attract the best minds in these fields. Safeguards ensure that only genuine credible students can take advantage of this opportunity. Undergraduate and Masters students can stay up to two years, and doctorate degree students up to three years.
Students from India
Numbers of students from India have risen dramatically in the past years. If you are a prospective student from India, you should be aware of changes to student visas, post-Brexit. More than 20,000 students from India enrolled at a school in the UK in 2019. The last three years marked a steady increase in the numbers of Indian students, almost half of whom chose a STEM subject. There is a good chance of your visa being granted since 96% of all Indians who apply for immigration to the UK are successful. After graduating, you can look for work in any field and position, and continue working for two years.
Global talent in STEM
The goal is to establish the UK as a top-tier destination for science and technology. Active courting of scientists and researchers expands their opportunities. It gives them valuable work experience. Keeping this as a top priority, the government has paved the way for:
A fast-track visa route for scientists
No limit for PhD students transitioning into the skilled work visa route
Finding a job which meets the skill requirement of the route
To check if the institution you are interested in is government-approved, here is a link: