UK Visa and Immigration Lawyers
WM Immigration provides fast and cost-effective immigration services to ensure you get the highest level of professional advice required for your UK Visa, ILR and EEA applications.
What Our Clients Are Saying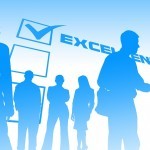 WM Immigration were very professional when handling my application. Bill was quick to response to my lengthy email questions and reassure me that everything was alright as I was stressed about applying for my ILR application. I was able to upload my documents meaning I didn't have to waste a day of work going through my case. I know this is not everyone's cup of tea, but it made it easier for me to share my documents and form and meant I got the documents reviewed quicker. Thanks again
The process was made very easy and the service at the PEO was great. I had my visa approved within 45 minutes using the same-day service and received my Biometrics card in the Mail 3 days later. Once again thank you WM immigration for your assistance and getting me my Tier 1 General visa with such ease. Thanks for the help with my Tier 1 Visa.
The good thing is the Prices are fixed and they are cheap and he says the truth. I am happy I went with WM Immigration and the whole process was so smooth I just have to send him the docs he wanted from me and just a sign at the end and I got my Tier 1 Visa without any small issue. I am so impressed that I decided to go to Belfast for my extension.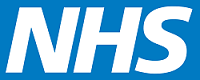 Proud supporter of NHS Staff

256-Bit Military Grade Data Encryption
Immigration Advice You Can Trust

Company Info
Contact WM Immigration and we will respond within 24 hours to your Immigration query. We are registered with the OISC #F201000102
Address
Northern Ireland:  Eighty 81, Ebrington Square, London-Derry, BT47 6FA (By appointment)
London:  (By appointment)
Business Hours: 10a-4:30p M-F
We provide assistance with your visa application regardless of location or country 
Nationwide Representation