UK Work Visas
The Main UK Work Visas Are:
Tier 1 Highly Skilled Visa
Tier 2 Sponsored Visa
UK Ancestry Visa
Tier 5 Visas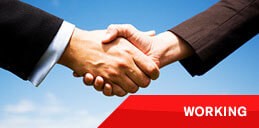 Different UK Work Visa Routes
The UK offers a wide range of employment for those seeking new opportunities and who need UK work visas.  Despite the recession there are still many positions that can't be filled by the local labour market and employers search for employees further afield.  If you believe you have the skills to work in the UK, you should apply for a job with an employer in your field of expertise.  Once you have secured a job offer we can assist with many areas such as getting your employer registered to employ foreign workers, assisting with your visa application and much more UK work Visa advice.
Free Eligibility Assessment
We strongly encourage you to seek Immigration advice before submitting your application. Find out how we can help – Response within 24 hrs
Contact Us Now
Tier 1 Highly Skilled Visa
The Tier 1 High Skilled visas offer a way for migrants to come to the UK and utilise their high skilled under the Tier 1 Visa. The Tier 1 General and PSW visa routes have not been closed to new applicants and extensions. Current immigration routes under the Tier 1 Visa are Investor, Entrepreneur and Exceptional talent.  The most popular Highly Skilled visa is Read more
UK Ancestry Visa
Did you know if you are a commonwealth citizen and have a grandparent born in the UK you can apply for a UK ancestry visa and come to the UK to work for 5 years? This then leads to Indefinite Leave to Remain where you can become settled. To find out more about working in the UK under the Ancestry visa route Read here
Tier 2 Sponsored Visa
The Tier 2 Sponsored Visa route is suitable for those who have the required skilled and have an employer willing to sponsor them under either Tier 2 General or Tier 2 ICT.  For professional sports persons there is the Tier 2 sports visa for athletes such as Football and Rugby players or their coaches. Finally the other sponsored visa routes to get a work visa for the UK are Read more
Tier 5 Visa
Working holiday and government exchange visas under Tier 5. These are designed to be temporary and are usually issued for 1-2 years. To find out more about tier 5 visas
Immigration Advice You Can Trust

Services We Offer To Assist With Your Visa Application to Work in the UK
Eligibility Check
Document checking
Assistance completing forms and paperwork
Booking your same day premium service centre appointment if required
Provide a legal representative to attend your same day appointment with you – They will guide you through the process on the day
Liaison with the Home Office on your behalf
Helping you and your employer understand the rules and guidance to ensure completeness
Providing planning advice so you are thinking ahead to ensure you don't make any mistakes that could affect your future immigration or employment prospects
The most common work visas to come to the UK are High Skilled Tier 1 Entrepreneur and the employer sponsored Tier 2 General Visa.
Obtaining permission to work in the UK is required for non-eea citizens and their family. If you want to come to the UK to work or are already living in the UK and need help with your UK Work Visa application please contact us for a free eligibility check. Here at WM Immigration we will ensure that your application is prepared to the highest standards.
How We Can Help?
Here at WM Immigration we have experience in dealing with many different Immigration applications. Our expertise and professionalism will ensure you are given the correct immigration advice. We understand the stress of making your visa application and will endeavour to give you the best chance possible of success. Our company has an established reputation and will provide advice regarding of your location. 
Services We Offer
Eligibility Check

Tailored guidance on how to meet specific requirements

Document check

Review of Application Forms

Assistance with booking appointments

Same Day Visa Representation
Visa and ILR Application Premium Service
If you don't want to wait months for your immigration application to be processed in the UK, we can assist you in getting it processed at the Home Office Premium Service Centre. We can have you booked in for an appointment in a matter of weeks and you will get your visa approved same day. No more stressful waiting! Our experienced representatives will attend with you to ensure a smooth application.