EEA Countries
List of Countries to help you find out if your dependents qualify for an EEA permit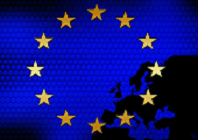 Below is a list of all EEA countries that are all part of the freedom of movement for workers. This update can change over time so it is important to understand if any EEA country changes affect your immigration status or change how you would normally qualify to work under EEA country rules for you and especially your non-EEA family members. All EEA and Swiss nationals can enter and live in the UK without needing to apply for permission. Previously nationals from of Bulgaria or Romania needed to apply for permission to start work in the UK. This rule has changed as they have since become full members of the EEA. All other EEA and Swiss nationals can work in the UK without needing our permission.
If you or your non-EEA family members need assistance applying for an EEA Permits or Residence cards then contact us for guidance on how you can qualify.
The following List of EEA countries are currently in the European Economic Area
Austria
Belgium
Bulgaria
Cyprus
Czech Republic
Denmark
Estonia
Finland
France
Germany
Greece
Hungary
Iceland
Republic of Ireland
Italy
Latvia
Liechtenstein
Lithuania
Luxembourg
Malta
The Netherlands
Norway
Poland
Portugal
Romania
Slovakia
Slovenia
Spain
Sweden
UK
NB while Switzerland is not in the EEA, Swiss nationals have the same rights as EEA nationals
Free Eligibility Assessment
We strongly encourage you to seek Immigration advice before submitting your application. Find out how we can help – Response within 24 hrs
Immigration Advice You Can Trust

You may also be interested in:
How We Can Help?
Here at WM Immigration we have experience in dealing with many different Immigration applications. Our expertise and professionalism will ensure you are given the correct immigration advice. We understand the stress of making your visa application and will endeavour to give you the best chance possible of success. Our company has an established reputation and will provide advice regarding of your location. 
Services We Offer
Eligibility Check

Tailored guidance on how to meet specific requirements

Document check

Review of Application Forms

Assistance with booking appointments

Same Day Visa Representation
Visa and ILR Application Premium Service
If you don't want to wait months for your immigration application to be processed in the UK, we can assist you in getting it processed at the Home Office Premium Service Centre. We can have you booked in for an appointment in a matter of weeks and you will get your visa approved same day. No more stressful waiting! Our experienced representatives will attend with you to ensure a smooth application.