These changes were announced by the Home Office in a Statement on Changes on 3 November 2016.
Some of the changes affect migrant workers and the employers who hire them. Others affect spouses and other family members of UK permanent residents. Minor changes will affect other groups, including students and academics.
While some of the rule changes will be big, others will have only minor effects on the groups that they apply to.
Those in the UK on Entrepreneur and Exceptional Talent visas will experience slight changes. Rule changes on visas for students will also be minor.
If you're in any of these categories, it's important to familiarize yourself with the changes. Otherwise, you may be left in violation of the law without even realizing it.
Even if you don't plan to apply for a visa right away, knowing what the requirements and regulations are can help you be prepared if you ever do apply.
These new rules aren't the first UK immigration changes to happen this year.
Earlier this year, following Brexit, talk began about an overhaul of UK's immigration system. Talk of a new points-based system began in July 2016. The system would be like the one in place in Australia.
Below are some of the big UK immigration changes that are happening soon. The rules are separated by the categories that they'll affect.
Tier 2-General (Migrant Workers)
One group that's experiencing changes are migrant workers employed in the UK. This includes anyone in the Tier 2-General category.
Migrant workers gaining sponsorship will now receive a minimum salary of £25,000. The change will go into effect 24 November 2016.
The previous minimum salary for workers in this category was £20,800.
Workers sponsored before 24 November will not receive the increase. Even if a sponsorship is renewed, employers will not be required to raise the salary.
In April of 2017, the minimum salary will increase again. It will rise to £30,000 at that time.
Workers sponsored prior to 24 November will not be affected by this increase either. But those sponsored between 24 November and April 2017 will receive the increase.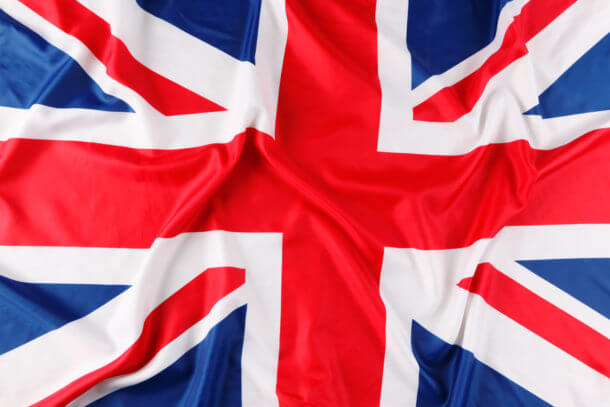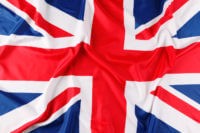 Tier 2-Intra-company
There are four categories included under the Tier 2-Intra-Company Transfer category right now. These include the Long-term Staff, Short-term Staff, Graduate Trainee, and Skills Transfer categories.
The Skills Transfer category allows workers to transfer to a company branch in the UK. The transfer could be for the purpose of learning new skills or to teach skills to UK employees.
That category will now be cut as of 24 November 2016.
The other categories in Tier 2-Intra-company will also experience changes.
The minimum salary threshold for the Short-term Staff category will increase to £30,000. The previous minimum salary threshold was £24,800.
Another category affected by the UK immigration changes is the Graduate Trainee category.
This category is for recent graduates. They must have worked for a company at a branch outside the UK for at least three months.
The category allows those who fit those requirements to transfer to a UK-branch. Once there, they must complete a graduate trainee program designed within the company.
The minimum salary for those in the Graduate Trainee category will now be £23,000. The number of Graduate Trainee transfers that a company can have will increase to 20 per year.
The previous minimum salary threshold for this category was also £24,800.
These changes will only affect those transferred after 24 November 2016.
Employers of Migrant Workers/Transfers Within a Company
The UK immigration changes affect more than just the employees in these categories. If you're one of the employers of workers that fall into either category, you need to be aware of these changes.
They apply to new workers you sponsor or employees transferred after 24 November 2016.
Employers should also be aware the other changes coming in April 2017 as well.
Employers will also be able to transfer 20 people per year as Graduate Trainees.
Spouses and Family Members of UK Permanent Residents
Partners and parents of family members living in the UK will see changes as well.
They will now have to pass new English language requirements to live in the UK with their family members.
Those family members be British citizens or already be settled in the UK. Family of those with asylum or humanitarian protection also fall under this category.
This rule applies to those who have already stayed in the UK for thirty months.
The language requirement must be met in order to extend the candidates stay. This new rule is part of a five-year path to settlement.
Those have in this category must pass level A2 of the Common European Framework of Reference for Languages.
This change will go into effect on 1 March 2017. The change applies to leaves under the family immigration rules that are set to expire 1 May 2017.
Other UK Immigration Changes
Smaller UK immigration changes are also being made and will go into effect 24 November 2016.
Amendments to the academic progression rule are among them. So are changes to the maintenance requirements of the Doctorate Extension Scheme
Others changes include additions and adjustments to the evidence of overseas qualification requirements.
These changes affect a small percentage of those with UK visas. For a full list of changes, check out the Statement of Changes in Immigration Rules.
We're Here For You
Navigating the UK immigration system, especially with the new changes, can be tough. If you're new to the process, it's a good idea to seek professional help.
A professional can help simplify the process. They can ensure that you're applying for the correct visa. They will also help make sure that you have all of the necessary paperwork in order.
If you're seeking a visa for work purposes, it's important to make sure that everything is in order. Otherwise, you risk a lengthy process of redoing your application after it's rejected.
Employers seeking visas for their current employees or for potential new hires might also need help.
Transfer visas and sponsorships for migrant workers involve lengthy application processes. The time-consuming visa application procedure can be simplified with the help of a professional company like WMImmigration.
How We Can Help?
Here at WM Immigration we have experience in dealing with many different Immigration applications. Our expertise and professionalism will ensure you are given the correct immigration advice. We understand the stress of making your visa application and will endeavour to give you the best chance possible of success. Our company has an established reputation and will provide advice regarding of your location.
Services We Offer
Eligibility Check

Tailored guidance on how to meet specific requirements

Document check

Review of Application Forms

Assistance with booking appointments

Same Day Visa Representation
Visa and ILR Application Premium Service
If you don't want to wait months for your immigration application to be processed in the UK, we can assist you in getting it processed at the Home Office Premium Service Centre. We can have you booked in for an appointment in a matter of weeks and you will get your visa approved same day. No more stressful waiting! Our experienced representatives will attend with you to ensure a smooth application.