Belfast Immigration Office
WM Immigration Offer Professional Assistance representing clients for Visa and Same Day Applications At The Belfast Premium Service Centre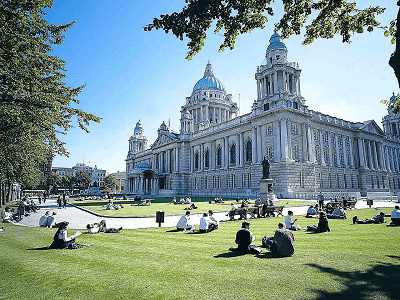 What Is The Belfast Immigration Office?
The Home Office formerly known as the UK Border Agency (UKBA) have a Belfast Immigration Office located in Northern Ireland. There are 7 of these Premium Service Centres (PSCs) throughout the UK to cover main regional areas. There is only one in Northern Ireland and this provides Same Day Visa Services to those who live in Northern Ireland or those who want to travel here from other parts of the UK. If you have received a Biometric invitation letter you can attend the Belfast Immigration Office to submit your biometrics for your visa application.
How Can We Help You At The Belfast Immigration Office?
WM Immigration have been representing clients at the Belfast Immigration Office since it started offering Same Day Visa Services. We are experienced in dealing with client cases and ensuring their documents are prepared to the strict Home Office requirements. If you need to attend the Belfast Visa Office then we can provide the following services.
Preparation
Assist in Preparation of your visa application including document checking and application forms and provide representation at the Home Office in Belfast – Peace of mind and the assurance that you are guided through the process inside by an expert
Document Checking
Offer pre-appointment advice and Document Checking – Full instructions on how to prepare for your same day visa application at the Belfast Immigration Office and assurance you have the required documents
Legal Representative
We can provide an experienced representative to attend your Premium Service Appointment in Belfast to help guide you through the process. They will help explain all procedures doing the day so you feel relaxed and comfortable during a stressful time for many.
You may also be interested in:
The Correct Address For The Belfast Immigration Office Is
Belfast premium service centre
Her Majesty's Passport Office
Law Society House
90-106 Victoria Street
Belfast
BT1 3GN
This is the new office and has changed from the old Drumkeen address. The new address is to be used after April 6th 2016. It is important to note that you can't just turn up to the Home Office Premium Service Centre in Belfast without an appointment. You must have booked and paid for the correct visa application online. They do not provide visa or immigration advice and the Home Office security will turn down anyone who doesn't have a booking confirmation letter.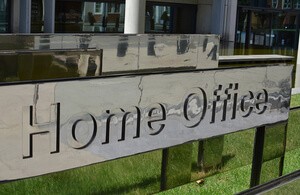 There Are Several Immigration Services Offered At This Immigration Centre
Same Day Visa application
Same Day Indefinite Leave to Remain Application (ILR) which is for Permanent Residence
You can get your Spouse Visa approved here in 1 Day
Extend your Visa here in 1 Day, avoiding stressful waits
Provide Biometrics if you don't want to pay the Post Office fee
The Belfast Immigration Office can't assist with walk-ins, complex cases or appointment bookings. You should seek legal help or advice if you are unsure about how to proceed with your application in Belfast or Northern Ireland. We can assist with booking appointments, forms and understanding how to meet the immigration rules.
To be eligible to apply for a UK under Ancestry visa you must:
You have a grandparent who was born in the UK, the Channel Islands or the Isle of Man
You must be 17 years or older
You need to be a Commonwealth citizen
You are willing and able to work
An offer of employment helps but is not necessary
You are able to financially support and provide accommodation for yourself and any dependants without recourse to any public funding
Need To Hire Overseas Workers?
How We Can Help?
Here at WM Immigration we have experience in dealing with many different Immigration applications. Our expertise and professionalism will ensure you are given the correct immigration advice. We understand the stress of making your visa application and will endeavour to give you the best chance possible of success. Our company has an established reputation and will provide advice regarding of your location.
Services We Offer
Eligibility Check

Tailored guidance on how to meet specific requirements

Document check

Review of Application Forms

Assistance with booking appointments

Same Day Visa Representation
Visa and ILR Application Premium Service
If you don't want to wait months for your immigration application to be processed in the UK, we can assist you in getting it processed at the Home Office Premium Service Centre. We can have you booked in for an appointment in a matter of weeks and you will get your visa approved same day. No more stressful waiting! Our experienced representatives will attend with you to ensure a smooth application.