Biometric Residence Permit
Learn How to Replace Your BRP
Lost Biometric Cards
WM Immigration is a private Immigration firm specialising in UK Visa Advice. If you have a question regarding delivery of your biometric card you will need to contact the Home Office as we are not part of their organisation.
If you lost your BRP overseas we offer an advice service for £120 to advise on how to replace your BRP and re-enter the UK. Please contact us if you require the use of this service.
What is a Biometric Residence Card?
A Biometric Residence Permit, also known as a BRP is how the Home Office now present you with your visa. All UK Visa applicants within the UK will be issued with one. Here you can see a picture of a Biometric Residence Permit. You will notice it looks like a driver licence and is about the same size. It will contain your visa information such as issue and expiry date, visa restrictions such as working restrictions or no recourse to public funds. When you travel to the UK you will have to present the Biometric Card with your passport to gain entry to the UK.
How do I get my Biometric Residence Permit?
When you make a visa or ILR application in the UK the home office will first invite you to provide biometrics. If you mailed your application then you can do this at either the post office for a small fee or book into your nearest Premium Service Centre. Once the application has been approved the card will be issued. The BRP card is created by the Driver & Vehicle Licensing Agency (DVLA) and sent by courier.
Do I get a Biometric Card if I apply for a UK visa from overseas?
Overseas nationals who apply for a visa over 6 months in length will normally be given a 1 month vignette stamped in their passport. When they arrive in the UK they will collect their BRP from the post office designated during the online application process. Sometimes the biometric cards are not available for a few days if you arrive in the UK directly after getting your visa approved.
Biometric Residence Permit FAQs
---
How long will it take to get my Biometric Residence Permit?
Biometric cards usually take 5-10 working days. The courier called DX is responsible in most cases for delivering the BRPs so don't expect it to come through royal mail. If you are not in they will leave a card and you can reschedule another delivery or collect at their depot. Most of our clients report successfully getting their cards within 4 days from the date of their Same Day Visa Approval. If you don't get your card within 10 working days taking into account public holidays and strikes if there is any then on your approval letter you will see an email address you can contact to get tracking information regarding your Biometric card.
I have just been approved ILR, but my Biometric Residence Permit shows a 10 year validity?
The 10 year validity of the Biometric card for ILR is only for the actual card and not your ILR. It is the same as your passport which has a 10 year validity or a driver licence. If for certain reasons you do not apply for British Citizenship 1 year after getting your Indefinite Leave to Remain and keep it for 10 years then you can apply for a new card through the Home Office which will likely involve a small renewal fee. As Biometric Residence Permits haven't been around for 10 years, currently the Home Office don't offer the service to renew expired cards, but you can expect they will when the first batch of card holders reach 10 years.
I have to travel and I haven't received my Biometric card yet?
Many people ask us if they can travel without their biometric card and if they can enter the UK without their biometric card. Technically speaking you shouldn't travel without it, but life is never as straight forward as this. If you have applied through the same day premium service and don't think you will get your BRP in time for travel then here is what you can do.
Bring your approval letter that you were issued at the Premium Service Centre
Bring any previous approval letters or Home Office letters
Bring a letter from your employer if possible stating you are working there and travelling to visit family, for a wedding, etc
Bring evidence of living in the UK such as recent bank statement or payslip
I contacted the Home Office on their stance regarding entry back into the UK without a biometric residence permit and they stated it is possible with evidence to back up your right to work or live in the UK. Be prepared for lots of questions and long delays though when you get to the airport. Finally be aware that some airlines may not let you board if you don't show a valid visa or permission to enter the UK so call them up in advance in case they won't even let you on the plane back to the UK.
Will my Biometric Residence Permit issue date be the same as my Premium same day application date?
Yes, your Biometric Residence Permit will show an issue date of the say you were approved.
My Biometric Residence Card expires soon. What can I do to renew it?
If your biometric card has expired or is going to expire soon and you have Indefinite Leave to Remain then you will be able to make an application to renew your biometric card. If you require assistance with this process our fees are £200.
How We Can Help?
Here at WM Immigration we have experience in dealing with many different Immigration applications. Our expertise and professionalism will ensure you are given the correct immigration advice. We understand the stress of making your visa application and will endeavour to give you the best chance possible of success. Our company has an established reputation and will provide advice regarding of your location.
Services we offer to help renew or extend your Biometric card
Eligibility Check
Tailored guidance on how to meet specific requirements
Document check
Review of Application Forms
Assistance with booking appointments
Same Day Visa Representation
Visa and ILR Application Premium Service
If you don't want to wait months for your application to be processed in the UK, we can assist you in getting it processed at the Home Office Premium Service Centre. We can have you booked in for an appointment in a matter of weeks and you will get your visa approved same day. No more stressful waiting! Our experienced representatives will attend with you to ensure a smooth application.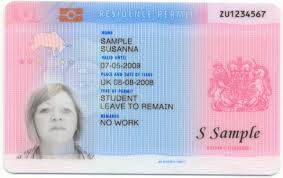 Biometric Card Application Service
Eligibility confirmation check
Provided with a tailored & comprehensive document list
Review of all your documents
Advice on Home Office document requirements
Suggestions on how to improve your application
Full completion of application forms – let us complete the form for you
Review and assistance with application form questions
Advice on submission location and procedures