Tier 4 Visa – Students
Study in the UK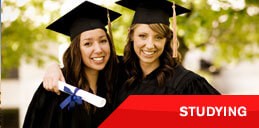 To study at University or College in the UK you will need a Tier 4 visa. To apply for a Tier 4 Student Visa you will need to be accepted into a course of study, show you can pay tuition fees and living expenses. You may have many questions about your student visa application for the UK. You can read through our website then contact us for further guidance if required.
If you are unsure or need help with your Tier 4 Visa application, contact our office and we can provide you with professional immigration advice and assistance. We offer a Same Day Visa service if you are in the UK and want to Fast Track you Visa quickly and obtain your visa in one day. You may only be considering attending a UK University in which care you require a prospective student visa where you can check out the University and if you like it and they accept you then you can continue into a Tier 4 General visa.
What do you need to apply for a Tier 4 Visa?
You need 40 points to be able to apply for a Tier 4 Student visa. You will need to provide the evidence needed with your visa application form.
You will receive 30 points if you have:
A confirmation of acceptance for studies reference number issued by your approved education provider and the documents used to obtain it.
You will receive 10 points if you have:
Bank statements or letters confirming that you have enough funds to cover your tuition fees and living costs for a given period. You must be able to prove that the money has been available in your account for 28 days before the date you make your application.
If you are currently studying or have recently finished studying in the UK
If you are extending your student visa then you have to consider the changes to your visa requirements. Your money requirement will be lower if you completed a course of study in the UK that was at least six months long in the past four months, or if you have completed at least six months of a course which you are currently studying here. You must be or have been in one of the following immigration categories:
Tier 4 (Child) student
Tier 4 (General) student
postgraduate doctor or dentist
student (under the rules in place before 31 March 2009)
student nurse
student re-sitting an examination
student writing up a thesis
student union sabbatical officer
Working while you are in the UK on a Tier 4 Visa
During your stay, you will be allowed to:
work part-time (up to 20 hours per week) during term-time;
work full-time during vacations;
do a work placement as part of your course;
work as a postgraduate doctor or dentist (if your course of study is a recognised Foundation Programme); and
be a student union sabbatical officer for up to two years.
When you finish your studies you are eligible to apply for a Tier 2 general visa which means a switch from Tier 4 student to Tier 2 general. This will permit you to continue to work and live in the UK after your graduate from your UK university. Find out if you qualify for a Tier 4 Visa by taking our free eligibility assessment.
Free Eligibility Assessment
We strongly encourage you to seek Immigration advice before submitting your application. Find out how we can help – Response within 24 hrs
Immigration Advice You Can Trust

How We Can Help?
Here at WM Immigration we have experience in dealing with many different Immigration applications. Our expertise and professionalism will ensure you are given the correct immigration advice. We understand the stress of making your visa application and will endeavour to give you the best chance possible of success. Our company has an established reputation and will provide advice regarding of your location.
Services We Offer
Eligibility Check

Tailored guidance on how to meet specific requirements

Document check

Review of Application Forms

Assistance with booking appointments

Same Day Visa Representation
Visa and ILR Application Premium Service
If you don't want to wait months for your immigration application to be processed in the UK, we can assist you in getting it processed at the Home Office Premium Service Centre. We can have you booked in for an appointment in a matter of weeks and you will get your visa approved same day. No more stressful waiting! Our experienced representatives will attend with you to ensure a smooth application.