Ancestry Visa
5 Year work Visa if you have a grandparent born in the UK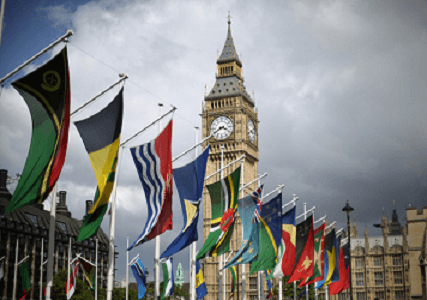 What Is An Ancestry Visa?
The UK Ancestry Visa allows a Commonwealth Citizen to immigrate to the UK, if granted the applicant has the freedom to live and work in thhttp://www.wmimmigration.com/uk-work-visas/uk-ancestry-visa/commonwealth-countries/e UK on the basis of their UK ancestral ties.  Here at WM Immigration we have the knowledge, skills and experience to assist you with your Visa application.
Citizens from Commonwealth countries with a grandparent who was born in the UK, the Channel Islands or the Isle of Man may enter the UK for a period of five years on a UK Ancestry Visa. This UK Ancestry Visa will allow you to work in any job you want with no restricts like immigrants on a Tier2 Visa. You will have to provide evidence of your relationship, and this may require spending a lot of time searching for old marriage certificates, birth certificates, etc. Contact our office and we will be able to guide you through the process to ensure you get your visa.
What Are The Main Criteria To Meet For An Ancestry Visa?
You have a grandparent who was born in the UK, the Channel Islands or the Isle of Man
You are able to support yourself without access to public funds
You are willing and able to work
An offer of employment helps but is not necessary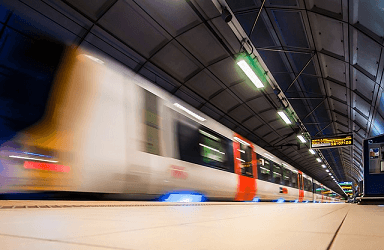 Is There Other Ways To Qualify For An Ancestry visa?
Candidates with a Grandparent born in the Republic of Ireland, where the Grandparent was born before March 1922 will also be eligible to apply. The application can be based on your ancestry ties to any one of your four grandparents, alive or deceased. we can advise you what documents would be suitable to ensure you meet the strict Home Office immigration requirements for an Ancestry Visa.
I Don't think I Qualify For An Ancestry Visa, Is There Any Other Options To Migrate To The UK?
If you don't qualify for an ancestry visa you may qualify for a Tier 2 sponsored visa if you have skills and qualifications in demand. This visa ties you into the same employer until you qualify for indefinite leave to remain if you intend to make the UK you place of residence. It is worth contacting us to explore your ancestry links as you may qualify for British citizenship by descent through your parents. You may also qualify for Irish Citizenship by Descent if we can establish an ancestral link.
You may also be interested in:
What Can I Do With An Ancestry Visa?
The purpose of this visa is to provide commonwealth citizens with an ancestral link to the UK a way to work within the United Kingdom. You are free to work in whatever industry or capacity you like. The visa is granted for 5 years and if you qualify at the end you can apply to remain permanently in the UK with Indefinite Leave to Remain.
Can I Settle In The UK After Completion Of 5 Years Residence?
After five years continuous stay on a UK Ancestry Visa you may apply for Indefinite Leave to Remain as long as you still meet the requirements for the Ancestry visa and you have spent five years in employment in the UK without a break. This form of Leave to Remain is also known as Permanent Residence or ILR. Once you have had ILR for 12 months you are eligible to apply for British Citizenship, which means you can become a British citizen 6 years after entering the UK.
What If I Don't Want To Work While In The UK?
The Ancestry Visa is for those who want to come and work in the UK. To qualify for settlement you will have to show evidence of economic activity during your 5 years in the UK. You can be unemployed and have gaps in your employment providing you can explain why such as that you were searching for work during this period.
Can I Work As Self-employed While In The UK?
If you have been granted an Ancestry Visa you are free to set up and work in a self-employed capacity. This could be as a Freelancer, contractor or however you see fit. Providing you are paying your taxes you will have no concerned with this type of work. You can also start your own Limited company too.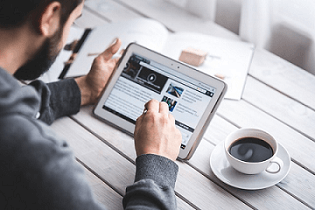 What Else Can I Do With This Visa?
You can study while in the UK on an ancestry visa. You can also bring your family members if you have a spouse, partner or children. They would come as your dependents. If you are living in the UK with this visa you can also get married without any additional immigration permissions. You can only apply for an Ancestry Visa from your home country and not from within the UK.
What Are You Waiting For?
How We Can Help?
Here at WM Immigration we have experience in dealing with many different Immigration applications. Our expertise and professionalism will ensure you are given the correct immigration advice. We understand the stress of making your visa application and will endeavour to give you the best chance possible of success. Our company has an established reputation and will provide advice regarding of your location. 
Services We Offer
Eligibility Check

Tailored guidance on how to meet specific requirements

Document check

Review of Application Forms

Assistance with booking appointments

Same Day Visa Representation
Visa and ILR Application Premium Service
If you don't want to wait months for your immigration application to be processed in the UK, we can assist you in getting it processed at the Home Office Premium Service Centre. We can have you booked in for an appointment in a matter of weeks and you will get your visa approved same day. No more stressful waiting! Our experienced representatives will attend with you to ensure a smooth application.