Permanent Residence
Settlement in the UK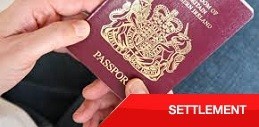 What is Permanent Residence?
Permanent Residence is a condition given to EEA Nationals and their family members freeing them from immigration restrictions. As a result of living in the UK for a continuous period of 5 years or more as an EEA national, you can apply for confirmation of your right to permanent residence in the UK.
Permanent Residence also known as PR, is a document provided to an immigrant under the EEA rules and not UK Immigration rules. You should not confuse PR with Indefinite Leave to Remain – ILR, which is for people under regular UK immigration rules. ILR has different requirements and conditions. Ensure you understand which set of rules apply to you. Also, if you are unsure about any aspect please contact us for advice.
Permanent Residence Is For EU Nationals – Click Below If You Need Information For Indefinite Leave To Remain – ILR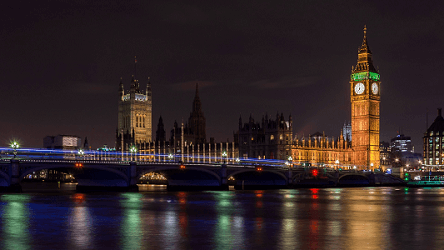 Do I Need To Apply For Permanent Residence?
EEA nationals and their family members (including non-eea national family members) do not need to obtain documents confirming your right of residence in the UK. However, you may be inconvenienced if you do not obtain this confirmation, as:
You may have difficulty proving that you are lawfully resident in the UK
If you leave the UK, you will usually need to obtain an EEA Family Permit before returning here, in order to guarantee readmission as the family member of a qualified EEA national
You may find it difficult to obtain or change employment as employers may not understand the immigration rules
You will not be able to apply for British Citizenship until you have obtained Permanent Residence
Permanent Residence FAQs
---
How Long Is The Processing Time For Permanent Residence?
The time taken to process your application will depend on how you make and how you submit it. EEA Permanent Residence applications have to be processed within 6 months according to EU law. The Home Office released a document that stated average processing times for both Permanent Residence and Residence Cards applications for non-EEA nationals. The processing time of EEA applications was taken as an average based on the date your documents were submitted, until the Home Office dispatched the documents and approval back to the EEA Applicant. What were the results?
For EEA Permanent Residence applicants the average waiting time for an application was 120 days (rounded up to the nearest day)
For a 5 Year Residence Card the average waiting time was 124 days (rounded up to the nearest day)
Surprising, these figures are around the 6 month EU requirement for them to be processed, though if this is an average some applicants are likely to have their Permanent Residence processed in as quick a time as 2 months while others may be waiting for longer such as 7 or 8 months.
Factors That May Cause A Delay In A Permanent Residence Application?
Ensure the application form is completed correctly and the right form is used
Ensure the Home Office requirements are met
Ensure correct documents are supplied as evidence of how you meet the EEA PR requirements
Applying over holiday periods such as Christmas and Newyear can cause a delay
The preparation of a Permanent Residence Application is key. Hence, if the application is not prepared to Home Office requirements then not only is there the risk of the application being rejected or refused, but also even if you qualify the application could take well over the 6 month requirement to be processed. If your application is complex such as changing jobs regularly, periods of unemployment or missing information then this can increase the delay of your EEA PR Application. To speed up your Permanent Residence Application you should:
What Documents Do I Need For My Permanent Residence Application?
The type of documents needed for a Permanent Residence application vary. They depend on how you or your EEA family member spent their 5 years in the UK as a qualifying person. It's important that you gather the correct documents for your application to avoid delays and reduce the risk of refusal. The application period can take up to 6 months. If you factor in preparation time this could be as long as 9 months to prep your PR application and get a response. You don't want to receive a refusal after this long period. Your circumstances could also change during this long wait. You may not qualify to apply if refused due to factors out of your control.
Concerned About the UK Leaving The EU?
Many EEA nationals are rather concerned about the effects the UK leaving the EU might have on their immigration status and how it might affect them afterwards. Many are considering the benefits of obtaining Permanent Residence and British citizenship now. If you want to learn more about this then find out here in our Permanent Residence blog post, about what you can do if the UK leaves the EU and the benefits to obtaining EEA PR. Therefore, the easiest choice is to get your EEA PR now as it is cheap and the benefits are huge.
What Are You Waiting For?
How We Can Help?
Here at WM Immigration we have experience in dealing with many different Immigration applications. Our expertise and professionalism will ensure you are given the correct immigration advice. We understand the stress of making your visa application and will endeavour to give you the best chance possible of success. Our company has an established reputation and will provide advice regarding of your location.
Services We Offer
Eligibility Check

Tailored guidance on how to meet specific requirements

Document check

Review of Application Forms

Assistance with booking appointments

Same Day Visa Representation
Visa and ILR Application Premium Service
If you don't want to wait months for your immigration application to be processed in the UK, we can assist you in getting it processed at the Home Office Premium Service Centre. We can have you booked in for an appointment in a matter of weeks and you will get your visa approved same day. No more stressful waiting! Our experienced representatives will attend with you to ensure a smooth application.