Indefinite Leave to Remain
Settlement in the UK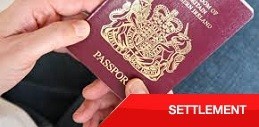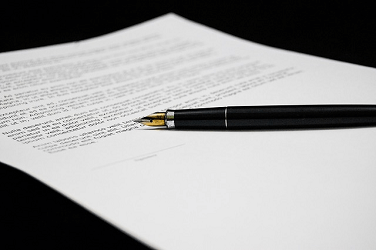 What Is Indefinite Leave To Remain?
The right to remain indefinitely in the UK is called Indefinite Leave to Remain or ILR and comes with no time limit on your visa conditions. It's also known as Permanent Residence by some. The main application form for this type of application is called SETO or SETM and you may here reference of this instead of ILR by immigration staff. Once you have been granted this indefinite leave, you can stay in the UK without any restrictions on employment and are entitled to benefits. Settlement can be obtained same day through the Home Office Premium Service Centres. We can book your appointment and have a representative attend on the day during your Indefinite leave to Remain application process.
This will often represent a milestone in a person's stay in the UK when they obtain Indefinite Leave (ILR). This application could be made on the basis of marriage, employment, or long residence. However, it is important to understand that this indefinite permission will not be granted unless all the qualifying UK Immigration criteria are met.
How Can I Qualify For An ILR Visa?
The Visa Routes To Permanent Residence Are:
Working in the UK for 5 years through a combination of Tier 2 General and Tier 1 General
After completion of 5 years on a spouse or unmarried partner visa – FLRM to ILR SETM
Through 5 years with a Tier 1 Entrepreneur visa
Completion of 5 years with an Ancestry Visa
Through 10 years of legal residence in the UK made up of any visa including student visa
Tier 1 Investor visas lead to settlement, but qualifying time depends on investment amount
What Can Exclude Me From Applying?
Excessive amount of days out of the UK during your 5 year period
Failure to pay taxes and keep HMRC updated
Criminal convictions – Severity differs, but you can expect to wait at least 2 more years to qualify
Applying too early for your Indefinite Leave to Remain
Not meeting the specific requirements for your settlement route
Settlement For Spouses And Partners
Find out how you can qualify to settle in the UK if you are on a partner visa track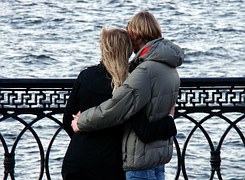 Spouse/Partner Visa Holders Before the 9th July 2012
You can qualify as the spouse, civil partner (same sex) or unmarried partner of a British citizen or someone who is settled here, following the completion of your initial two-year probationary period. If you applied for your visa or entered the UK before the 9th of July 2012 then your probationary period for Indefinite Leave to Remain is 2 years providing you meet all the requirements. If you, for instance don't qualify for ILR due to not passing the English Language Test then you can extend under the old rules for another 2 years and obtain the English test requirements during that 2 year period.
Spouse/Partner Visa Holders after the 9th July 2012
If you applied for your visa on or after the 9th of July 2012 then your probationary period for ILR is 5 years. You will be granted permission as a spouse for 2.5 years then you will need to qualify again and then obtain your final 2.5 years leave to remain which will bring you to 5 years to the ILR qualifying period. It is important that you and your sponsor are still earning enough to qualify for ILR as you did in previous spouse applications. If you don't qualify for Indefinite Leave to Remain after 5 years due to failing one of the test requirements then you can extend your spouse visa for another 2.5 years until you meet the Home Office requirements.Indefinite Leave to Remain after 5 years due to failing one of the test requirements then you can extend under the spouse route for another 2.5 years until you meet the Home Office requirements.
Qualifying After Five Years Continuous Employment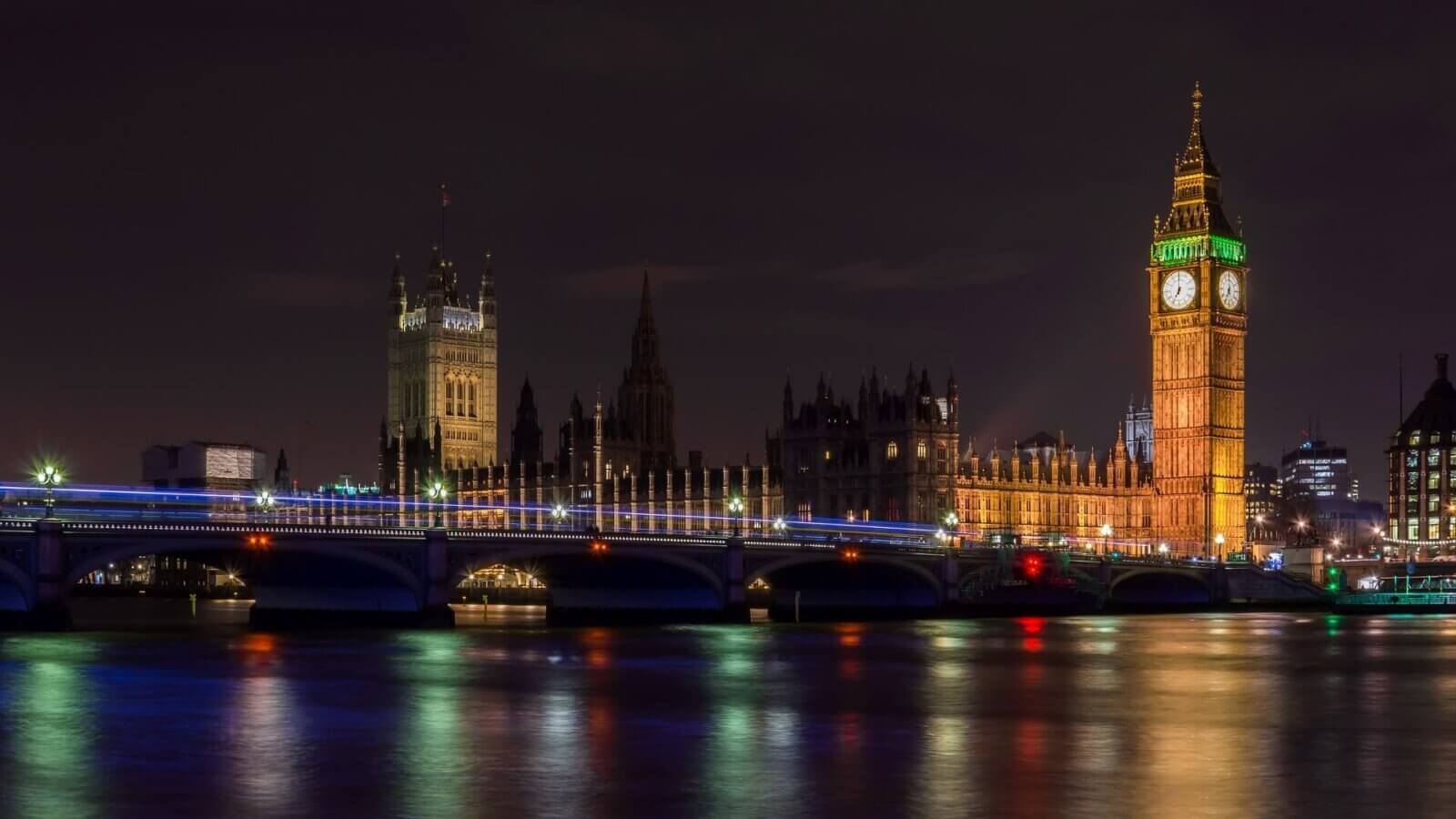 Immigration categories that qualify after 5 years residence
Tier 1 of the points-based system (excluding Tier 1 PSW)

Tier 2 of the points-based system

Tier 1 Entrepreneur/Investor

Private servant in a diplomatic household/ Domestic worker in a private household

Overseas government employee

UK Ancestry

Spouse/partner Dependents of PBS migrants
What Are The Requirements To Apply For SETO Based On Working In The UK For 5 Years?
The requirements for each working visa are different. Here is a brief summary of the main categories providing general guidance on how to qualify under them:
Tier 2 General – Completion of 5 years in the UK with a Tier 2 General Visa. At the time of ILR application, you must have a letter from your employer to state you are still required. You must also earn a salary at or above the required SOC code salary as set out by the Home Office. You may also be required to earn a salary of £35,000 or more to qualify, depending on your job.
Tier 1 Entrepreneur Visa – Completion of 5 years in the UK with your Entrepreneur visa. You must have invested the specified funds and employed the correct amount of employees during your time in the UK.
Ancestry Visa –  After 5 years you can apply if you have evidence of working or searching for work during your time in the UK.
PBS Dependents – Spouse/partner dependents of PBS migrants will get ILR after 2 years in the UK if they haven't extended on or after 9th July 2012, otherwise all applicants who obtained entry clearance or extension after 9th July 2012 will require 5 years completed before they can apply for ILR. This includes any children born outside the UK.
Living for 10 years in the UK and Long Residence Application
If you have been living legally in the UK for the past 10 years then you may qualify for Indefinite Leave to Remain through the 10 year Long Residence route. Recently the Home Office has approved this ILR route for acceptance at their Premium Service Centres so you can expedite the application to have your ILR Approved Quickly. Preparation is the key for ILR Long Residence applications due to the long history of documentation required. It is vital to ensure you have as much information as possible such as old passports, travel dates, address history and immigration letters.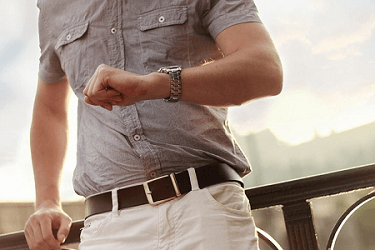 Common FAQs For ILR Applications
What If I Qualify For ILR And My PBS Dependents Don't?
If you qualify for ILR before your spouse of child dependent then they must continue as a PBS dependent until they have reached 5 years residence in the UK. The only exception to this is if they came before July 2012. You will still need to ensure you have maintenance for your dependents if on a visa that requires this. If you qualify for long residence ILR then your family are considered separate and you can then get an FLRM spouse visa for your partner. If you have a query about indefinite leave to remain eligibility and would like assistance getting it through the Same Day Premium Service then contact us for further information.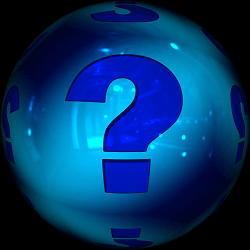 Do I need to sit any tests for ILR?
The vast majority of applicants will need to take the Life in the UK Test to qualify. The test is part of the Knowledge of language and Life in the UK. This is made up of an English language component and the Life in the UK test. You can't complete only one component. The test checks your understanding of history, culture and life in the UK. It is not a substitute for having a suitable English language qualification such as a degree taught in English or a recognised SELT English Language Test qualification.
What Type of English Test Do I Need?
Most settlement applications also require you to show sufficient knowledge and proficiency in English through the Life in the UK Test or ESOL English Language Test with Citizenship Material for those with low English Language ability. The Home Office call this requirement the Knowledge of Language and Life in the UK or KoLL for short. If you haven't already met the English Language Requirement with previous qualifications or Tests then you will need to take your English Language Test at one of the Home Office approved Secure English Language Test (SELT) Providers. You will need at least a B1 level to qualify for Indefinite Leave. A Degree taught in English will be suitable if confirmed by NARIC that it meets the Home Office requirements.
Should I Apply For ILR Myself?
If you would like us to manage your Indefinite Leave to Remain application on your behalf, you should seek our professional advice at an early stage, to ensure that your application is fully prepared and any relevant timing or immigration issues addressed. By using our services we will assist in making sure you meet the strict Home Office immigration laws to avoid your application being rejected costing you and your family a lot of emotional and financial stress.
How We Can Help?
Here at WM Immigration we have experience in dealing with many different Immigration applications. Our expertise and professionalism will ensure you are given the correct immigration advice. We understand the stress of making your visa application and will endeavour to give you the best chance possible of success. Our company has an established reputation and will provide advice regarding of your location. 
Services We Offer
Eligibility Check

Tailored guidance on how to meet specific requirements

Document check

Review of Application Forms

Assistance with booking appointments

Same Day Visa Representation
Visa and ILR Application Premium Service
If you don't want to wait months for your immigration application to be processed in the UK, we can assist you in getting it processed at the Home Office Premium Service Centre. We can have you booked in for an appointment in a matter of weeks and you will get your visa approved same day. No more stressful waiting! Our experienced representatives will attend with you to ensure a smooth application.