UK Naturalisation Application
British Citizenship Advice and Guidance
A Naturalisation Application is the same thing as a British Citizenship application. It is termed differently by some people due to exposure from other countries where they may use this term more often. The Home Office expand on this by stating you apply to naturalise as a British citizen. A naturalisation application is the legal act, where a non-citizen applies to become a citizen of that country, in this case the UK.
We strongly encourage you to seek Immigration advice before submitting your application. Find out how we can help – Response within 24 hrs
Steps For A Naturalisation Application
It is key to ensure, you understand all the steps required of you to make a naturalisation application in the UK to gain citizenship. A lack of understanding can turn a straight forward process into a complex legal struggle. Fortunately, for most people the process is smooth and handled professionally. The expected processing times for a Naturalisation application is up to 6 months, though many get their application approved much quicker. Our clients have been getting their applications approved in as quick as 2 months. The actual processing times vary depending on time of year as there are peak flows usually around the summer months.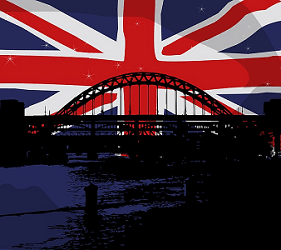 ---
Documents Required For Naturalisation
The specific documents required for Naturalisation vary widely depending on your background, your immigration history, nationality, if you have any convictions in court, your age and other factors. It is difficult to list all the required immigration documents for Naturalisation due to this document list being different for most people. As a guide you should ensure you have your current and old passports. If you don't have your old passports, then consider writing to the Home Office and request a copy of your immigration history including all entry and exit recordings. This way you have covered your past immigration history thoroughly and leave nothing to chance.
The Home Office require that all applicants show they have met the knowledge of language and Life in the UK test. This can sometimes be mistaken for only one document. It is comprised of the Life in the UK test and by also meeting the English language qualification requirement. The Life in the UK is not satisfactory on its own to meet the English language qualification requirement and you must submit another document such as a B1 or higher test from an SELT IELTS exam.
If you need help preparing your naturalisation application feel free to send us an email and we can discuss what help you need. We also provide a Document Checking Service if you are making your own application to provide a professional check of your application pack before you submit it to the Home Office
Free Eligibility Assessment
We strongly encourage you to seek Immigration advice before submitting your application. Find out how we can help – Response within 24 hrs
How We Can Help?
Here at WM Immigration we have experience in dealing with many different Immigration applications. Our expertise and professionalism will ensure you are given the correct immigration advice. We understand the stress of making your visa application and will endeavour to give you the best chance possible of success. Our company has an established reputation and will provide advice regarding of your location.
Services We Offer
Eligibility Check

Tailored guidance on how to meet specific requirements

Document check

Review of Application Forms

Assistance with booking appointments

Same Day Visa Representation
Visa and ILR Application Premium Service
If you don't want to wait months for your immigration application to be processed in the UK, we can assist you in getting it processed at the Home Office Premium Service Centre. We can have you booked in for an appointment in a matter of weeks and you will get your visa approved same day. No more stressful waiting! Our experienced representatives will attend with you to ensure a smooth application.